IoT market is expected to grow by over $1 Trillion by the end of 2030. Industries are shifting towards smart manufacturing with an increasing number of connected devices and sensor networks being integrated across production lines and supply chains. Blending IoT with core processes, businesses can now track product manufacturing, supply chain, and transit operations in real-time and optimize production efficiency. However, to keep pace with digitization and transform manufacturing requires robust IoT solutions.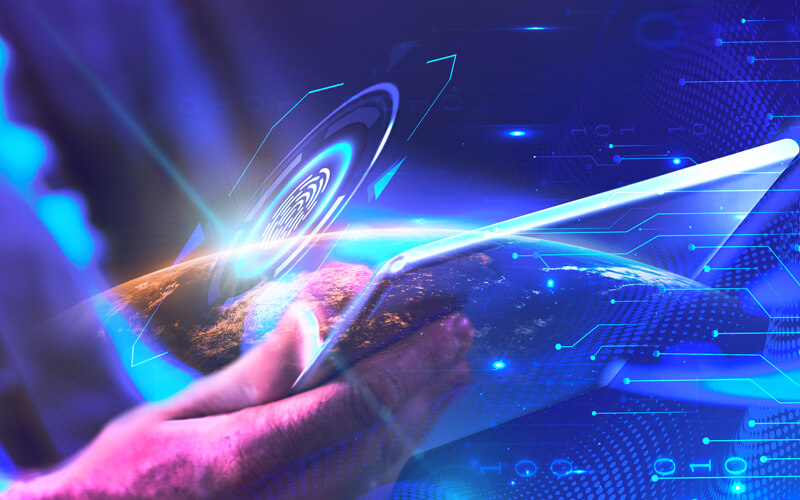 Epicenter can help you explore the digitally connected world of IoT and realize its full potential. We enable you to tune up your Infrastructure and adapt IoT to drive transformation. We help you evolve your business process and manufacturing by combining our industry, domain, and technology expertise to capitalize on the connected ecosystem by infusing agility that drives better business outcomes.
Every business is unique; that is why we help you assess your business-specific IoT requirements. After a thorough evaluation of your current business infrastructure, we share insights that help create a detailed, targeted, and custom roadmap for you to embark on your IoT journey.
Drawing on the capabilities of skilled and trained cloud, machine learning, and artificial intelligence experts, we have forayed into the next wave of Cloud computing – Fog Computing. We can help you access, store and monitor data in a localized way using advanced IoT gateways. Refine your connected ecosystem, enhance the quality of data at source and make your enterprise future-ready with our sophisticated Fog computing solutions.
We help you modernize your existing Infrastructure by integrating IoT sensors into your assets, such as existing communication networks, production equipment, and logistics management devices. Enabling IoT facilitates secured data transmissions, allowing you to ensure preventive maintenance, improve efficiency and optimize asset life while reducing cost and human intervention.
We help you connect the entire business ecosystem using right-fit and a range of micro-services and business applications. We deliver relevant and tangible data analytics, empowering you to realize the potential of data across processes and functions, digital power transformation, and create a competitive advantage.
Enablement Platform (AEP)
Best-in-class, a scalable and industry-agnostic platform that allows seamless deployment of IoT applications. It enables you to build a robust interconnected ecosystem, powering data management, machine learning, surveillance, predictive analytics, and many more business-specific applications.
Customer Data Platform (CDP)
A holistic platform that offers a unified view of the customer acts as a centralized location for end-to-end customer data. It allows you to collect customer interactions from across channels, including apps and websites, and preferences. It also helps unify and segment customer profile, enabling you to build in-depth customer intelligence and deliver contextual, personalized, and consistent customer experience.
Cloud Management Platform (CMP)
An integrated platform that provides the comprehensive capability to manage multiple cloud environments, whether public, private, or hybrid. The platform helps accelerate IT service delivery using pre-defined policies and automation. It offers the scalability and agility needed to develop new applications and ensure a high level of efficiency and superior governance.
Want to know about our customized services through Future Intelligently approach?