IT strategy & Operations:
To Develop IT strategy roadmaps to align IT plans with the overall business strategy and building business/use cases that enable the measurement and governance of IT value. Design and implement IT operating models that enable you to manage and govern IT service delivery quality, cost, and speed by using centers of excellence, IT governance and state-of-the-art IT service and vendor management.
Enterprise Application and infrastructure optimization:
Ensuring that your application and infrastructure is designed to give you the agility, adaptability and reliability that your business needs by optimizing the use of IT legacy modernization, core system renewal and cloud technology.
Enterprise Technical architectures:
To define, plan, measure and manage the technical architecture services that underpin the delivery of technology services. Our consultants will work with you on technical architecture strategy, through to the details of designing, security, end-user computing, and infrastructure services.
Cloud & Colocation Services
Epicenter Enterprise Cloud Ecosystem
Technology team in the organization look at the cloud as an opportunity to move from Capex to Opex, reduce data center footprint, bolster agility, modernize legacy applications and deliver engaging new experiences for their customers. Business teams need to see the whole picture to drive investments that maximize value for the enterprise. This is where Epicenter Enterprise Cloud Ecosystem plays a pivotal role.
Epicenter is the best partner for enterprises to achieve an integrated and unified view of the enterprise cloud ecosystem. With Epicenter Enterprise Cloud Ecosystem, we partner with companies to advise them on their cloud transformation strategy across infrastructure, data, applications and more and then build and co-evolve their enterprise cloud. We bring together the capabilities needed to drive both business and IT priorities – across the foundational layers optimized for cloud efficiencies, right up to the portfolio of applications as services.
Our cloud advisory services adopt a comprehensive approach to ensure alignment of business and IT goals with clearly defined key performance indicators (KPIs), and offer guidance on the optimal approach to move to the target state. Our services include:
Cloud adoption and transformation strategy
Total cost of ownership (TCO) and program funding
Reference architecture and technology standards
Organization change management
Epicenter helps enterprises on their journey to the cloud by laying a solid foundation that brings together all the required elements covering server hardware, network connectivity, storage, virtualization and more. We help build a cloud environment that minimizes the IT footprint, optimizes costs and performance while ensuring effective management and governance.
Epicenter cloud migration services help migrate business-critical workloads to the cloud by assessing their current state, migrating their assets and building an entire ecosystem leveraging public cloud. Epicenter leverages a proven and pragmatic migration solution that leverages the right combination of tools, processes and rich experience in delivering large IT and cloud transformation programs to ensure reliable, predicable, faster and lower cost of migration.
Cloud Integration Services
Epicenter cloud integration services help maximize returns on cloud investments by helping assess and enable seamless and rapid integration between cloud apps and enterprise systems, with secure real- time data synchronization to public cloud applications. The services are offered as an Integration-as-a-Service (IaaS) model with numerous pricing options that perfectly suit various client needs.
Epicenter managed cloud services ensure the smooth running of operations and availability of business workloads on the cloud. Epicenter delivers end-to-end enterprise services that cover monitoring, backups, provisioning, brokerage for multi-cloud environments, security and more. Our services ensure improved productivity at lower TCO.
Cloud Deployment Services
Our cloud native deployment services allow enterprises to quickly build cloud-native applications and deliver microservices for consumers, resulting in improved experiences. Epicenter adopts the agile and DevOps philosophy during the development life cycle to help businesses roll out applications quickly and stay nimble.
Epicenter cloud security services helps customers define a comprehensive strategy when it comes to cloud security and helps them proactively take steps to tackle the growing security threat landscape. Our services include:
Cloud assurance services
GRC services (Governance, Risk and Compliance)
Data security services
API security services
Infrastructure Management
Managed IT Services enable organizations to keep their business technologies up-to-date with the latest versions without adding additional expenses. Enterprise-scale Managed IT support helps businesses remove the added expenses of purchasing, installing, maintaining and upgrading a complex IT infrastructure.
As a solution, Managed IT allows businesses to hand over the responsibility of infrastructure issues, connection problems and software downtime to a managed services provider. This leaves your internal department unburdened and able to focus on developing and implementing strategic initiatives capable of moving your business forward.
Managed IT Services can provide stressed-out IT staff with real-time relief. We offer high-end expertise to help you manage your infrastructure while providing a friendly voice at the end of the line. By helping manage day-to-day maintenance and support responsibilities, organizations are able to run their businesses safely and effectively.
With Managed IT Services, organizations stay up-to-date with the latest business technologies without adding expenses. Managed IT clients receive enterprise-scale IT support and regular maintenance upgrades to their IT infrastructure.
Since Managed IT allows businesses to hand over the responsibility of infrastructure issues, connection problems and software downtime to a Managed Services provider they're no longer tasked with patching together solutions or crossing their fingers to hope this next fix is the right one.
With the burden of office support taken off the shoulders of your internal tech department, your IT team is able to focus on efforts that move your business forward, like building a technology roadmap and implementing vital initiatives to reach your intended goals.
What is Helpdesk support?
In a lot of ways, IT outsourcing is only as good as its help desk support. Our support desk services include unlimited help from technical experts who can resolve many of the common problems that come up in today's tech-heavy world – and they can usually do it over the phone. IT help desk support boosts internal productivity for today's businesses.
We provide 24/7 help desk support for any question that relates to your organization's office technology. Our help desk technical experts are ready and able to resolve everyday computer-related issues. And you can call on them as much or as little as you want to. Receive support for any question that relates to your organization's networks, PCs and Microsoft applications. It could be anything from issues with connectivity to needing assistance logging in.
What is Infrastructure management?
At its core, Infrastructure management is about proactive monitoring, maintaining, upgrading, troubleshooting and maintaining uptime. We monitor all IT devices within your network in order to immediately detect and resolve any potential problems.
With Epicenter's IT Management Services, IT outages are detected immediately, with one of our 150+ technicians and certified engineers diagnosing the problem's source and getting your Infrastructure back up and running. Our Managed Services provide proactive and round-the-clock management of your technology.
When Epicenter manages your IT Infra, you're adding some of the industry's top resources to your IT staff. Remote or on-site, we'll take care of it. We provide availability, event logging, backup and drive-space monitoring; monthly status reporting; anti-virus software management; and security, file sharing, user administration and so on…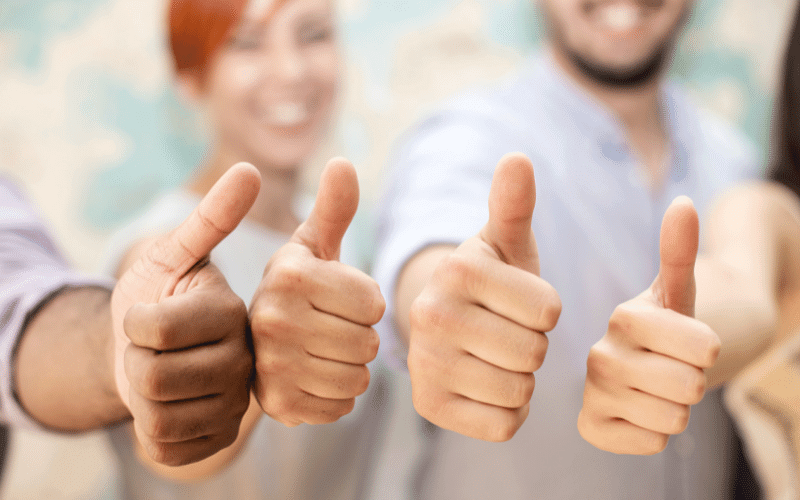 Technology Management Services
IT management includes unlimited, quick and friendly technical assistance for your computer users and network administrator. If a network issue can't be resolved over the phone or remotely, a Epicenter Engineer can be on-site to resolve the problem as quickly as possible.
How secure is your Business?
At home, you lock the doors and windows – you might even install a security system or video surveillance – all to protect what is most important to you. But what are you doing at work to protect what is most important to your business?
Security is a hot topic when it comes to business technology, but did you know it isn't just giant corporate companies at risk? Small to medium-sized companies are prime targets too because many lack security practices employed by big business.
With Epicenter's Managed IT, you can rest easy knowing Epicenter security experts have your back. We are always on call monitoring suspicious activity – hackers might be smart, but we work tirelessly to stay a step ahead of the cyber criminals. We also educate and test end users to correctly utilize your business technology and keep your network protected.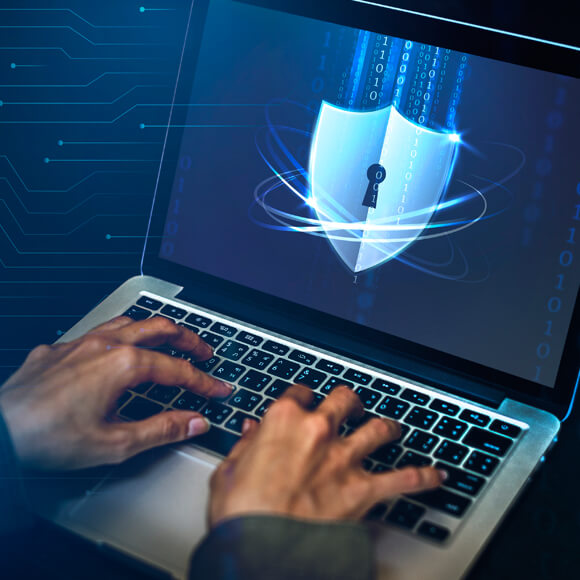 Want to know about our customized services through Future Intelligently approach?