The financial and banking business is growing in leaps and bounds, and a technological edge will help businesses be efficient and competitive while enhancing their customer experiences. They face fierce competition with fintech firms with virtual banking solutions, the early adopter of technology. The banking and financial businesses are replete with workflows that involve processing high volumes of data to document, verify, and analyze. Adopting process automation will help carry out these mundane lower-value tasks to technology that emulate human intelligence, like Artificial Intelligence (AI), while employing humans for higher-value tasks towards customer-focused activities. Processes have been put in place to build consistency and repeatability of tasks in workflows to avoid skipping or overlooking crucial elements. And the current challenge of the industry is to ensure the highest security is maintained while processing the enormous data more efficiently, with lower costs. Currently, more humans are being used to work these lower-value tasks that are excessively repetitive. Fatigue and human error are prone to decreased efficiency and other risks due to erroneous data.
That is where RPA has been hailed and welcomed by banking and financial institutions as the panacea for enhancing operational efficiency and increased productivity by using the latest AI-driven technology to pose fierce competition to Fintech firms while redeploying their valuable human intelligence towards higher-value tasks of enhancing all-around customer experiences.
What is RPA?
Robotic Process Automation (RPA) is a software bot or virtual AI assistant. The AI-powered software robot can study the human methods of processing a particular task using the existing application. It understands what data is presented on the screen, keystrokes, and navigation systems for identifying necessary information and extracting the data and performs an extensive range of predefined actions based on fulfilling specific criteria.
RPA can help process various tasks endlessly, unlike humans, who are prone to energy loss due to fatigue.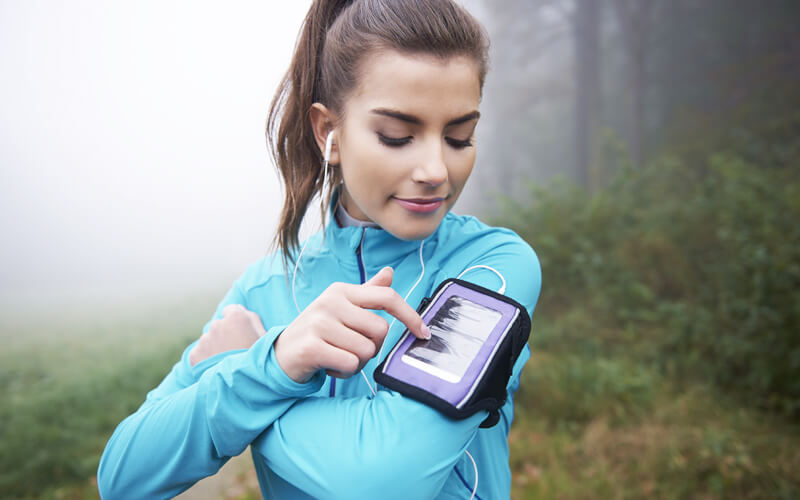 Benefits of RPA
Seamless integration with the existing UI- since RPA is only a 'software bot' that emulates human actions by automating the UI, it can be integrated seamlessly with the existing legacy applications. Reduced processing time leads to reduced costs – RPA can be deployed for effective data extraction for generating reports within a short duration. It will help in making informed decisions for improving the services that much quicker. Decreased repetitive tasks: RPA includes the OCR technology (optical character recognition), which can digitize all the data from paper applications, recognize vital information, and document parallelly into multiple systems. For example, the RPA software bots can extract new account information once and input it to multiple systems to make the customer onboarding faster without undue delay.
RPA use cases in the BFSI sector
Currently, many processes carried out by people can be automated entirely by RPA, and the humans inundated with the volume of data processing can be now retrained and upskilled to employ their human intelligence to customer engagement, acquisition and in achieving a higher level of customer satisfaction in their grievance redressals and other unique activities.
RPA can be efficiently deployed for:
Credit Card Processing:
Generally, credit card application processing and approval to card dispatch take a few days. Processing credit card applications involves strict background and credit score checks that involve scrutiny by many full-time employees. With RPA, a set of actions can be integrated to process the applications, do the necessary checks by comparing with the preset decision criteria, and decide based on those criteria to either approve or not. As a result, it can quicken the entire process, increasing the customer base with quick processes.
Accounts payable:
This process involves validating invoices to process payments to vendors. With RPA, the OCR technology can digitize all the invoices, extract the necessary information, check for veracity and validate the information, post which the payment can be processed.
KYC Compliance: Know Your Customer (KYC) is a crucial compliance process in any bank. It involves a high volume of data processing, which currently employs a lot of full-time staff to collect and validate data, which is a significant cost outflow. With RPA, the resources are freed to take up other value-driven tasks. And only a few staff are necessary to collect, check and validate the customer information, within a short duration, with minimal errors.
How Epicenter Can Facilitate RPA Adoption Aligning with Existing Business Process Management
Epicenter technologies have a legacy of over 21 years of Business Process Management in processes like Customer Service, Collections, Sales, Transaction Processing, Data processing, Chat, and Email support. We have the resources, talent, and commitment to providing enhanced operational efficiencies in process management without pivoting to newer systems. As a result, you can rely on us to increase your business productivity without increasing the costs.
Want to know about our customized services through Future Intelligently approach?